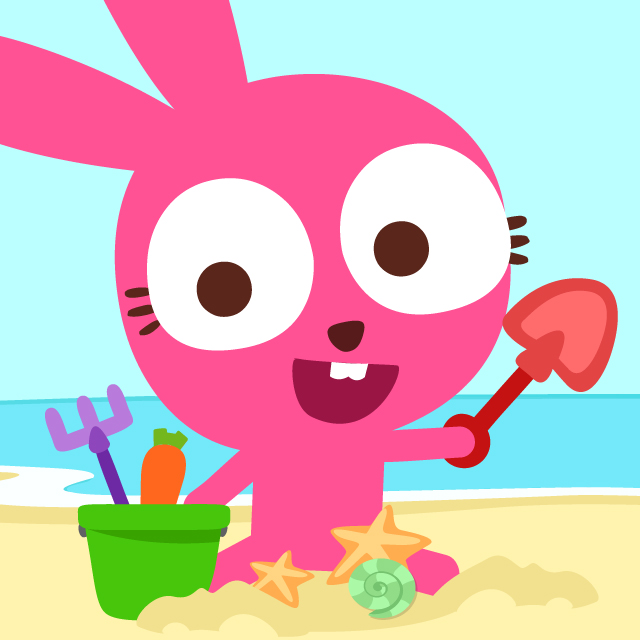 Purple Pink Summer Beach
Happy Beach Time with Friends!
Purple Pink the Bunny and Papo friends are on a vacation. The food are delicious! Not to mention those fun activities! Let's join their beach party!
Beach Dressup!
Help Purple Pink select a cute outfit for the vacation! A swimsuit? Or a red dress? Don't forget to match some accessories like a nice straw hat and a pair of sunglasses!
Ice creams!
Share ice creams with Coco the Fox! There are so many flavors to try! The best part is to stack the ice creams high and eat them at one bite!
Happy Digging Time!
One of kids most favorite game – sand digging! Dig with different tools and enjoy the hilarious findings! There might be dinosaurs, aliens and treasure box!
Listening to Seashells!
Join the Octopus OC to listen to the seashells! There will be magical sounds!
Fruit and Snacks!
Eat as much as you want with Luca the Dog! Strawberries, apples, cupcakes, and candies, etc.! Some of the food may result in funny reactions!
Nice Facial Time!
Have a nice bath in the sea together with the panda! You could do nice facials, too!