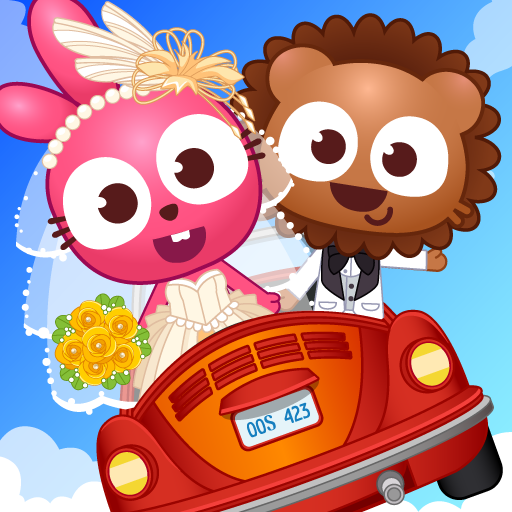 Papo Town Wedding Party
Host a fancy wedding party
Papo Town Wedding Party
Get ready for the grandest wedding party in Papo Town! This game is a perfect combination of play house game and puzzle game, which will bring you double fun!
Purple Pink just came across the most dreamy and gorgeous wedding gown! Could you help her resolve the puzzles in each scene and unlock the fancy wedding dress?
There are 6 scenes in Papo Town Wedding Party, including the church, outdoor wedding place, beach party spot, hotel room, preparation room and makeover room. While you are searching for clues to resolve the puzzles, it is also a great fun to interact with characters in town, simulate a real fancy wedding party, prepare food and wedding cakes, take lots of wedding photos and host the most fun wedding party!
Let's plan the wedding of your dream! Invite all your friends and family in Papo Town to share your happiness!

Great news! We are going to launch a new app Papo Town: World! It contains all the fun places and locations like home, school, amusement park, playground, police office and fire department! Please stay tuned!