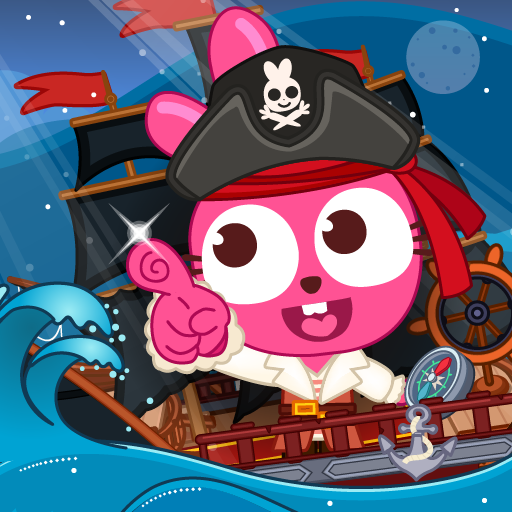 Papo Town Pirate
Sail pirate ship and explore
For those who love adventures! Welcome on board little pirates! Join Purple Pink for a great exploration in the aim of finding the mysterious treasure in the sea!

This is a perfect play house game for your little ones! They can pretend play as a pirate, an explorer, a princess, or even a fairy! Create stories of your own!

Let's head to all the possible treasure hidden destinations! There are so many places to explore! Is it in the pirate ship that you are sailing in? Is it in hustle and bustle port city room or in the rainforest? Or is it in the isolated island or even the stomach of a big whale? You have to explore every scene and find the answer yourself!
The journey won't be easy! There will be lots of puzzles and problems! Can you find the hidden clues, make connections and resolve them one by one? They will lead you to the legendary treasures!

Great news! We are going to launch a new app Papo Town: World! It contains all the fun places and locations like home, school, amusement park, playground, police office and fire department! Please stay tuned!